Garbhopnishad Foundation is a non-profitable organisation, researching and working for the better future generation. Since 2010, Garbhopnishad Foundation is organising garbhvigyan training for doctors. The program was commenced on doctors demand. The training program is designed on the basis of shastras and vedas. Both theoretical and practical knowledge is imparted to the doctors during training.
Aim of the Training Program
the aim of Garbhvigyan Training is " Nurturing doctors for Vedic generation"
Genetics and Genetic Engineering in Ayurveda
Sanskar Vidhi and its scientific explanation
Ayurvedic Postnatal care /Prenatal care / Antenatal care
The candidate should be –
B.A.M.S (Bachelor of Ayurvedic Medicine and Surgery)
B.S.A.M (Bachelor of Shuddha Ayurvedic Medicine)
M.B.B.S (Bachelor of Medicine and Bachelor of Surgery)
B.H.M.S (Bachelor of Homeopathy Medicine and Surgery)
Any other medical degree holders.
Lectures Delivered by Renowned Faculties of Gujarat Ayurved University and Eminent Personalities from Vidhyabharti.
Classroom Learning
Video Demonstration
Case study
Written Exercise
Hands on Training
Social Access
Unique SOP developed by Garbhopnishad Foundation for Garbhvigyan Practice
Dr. Hitesh Jani Former Principal & HOD, Gujarat Ayurved University
Dr. Karishma Narwani Director Garbhopnishad Foundation
Dr. Pallavi Akbari, Expert, Foetal Medicine
Dr. Neha Pandya HOD, SRPT Department, Gujarat Ayurved University Garbhopdrav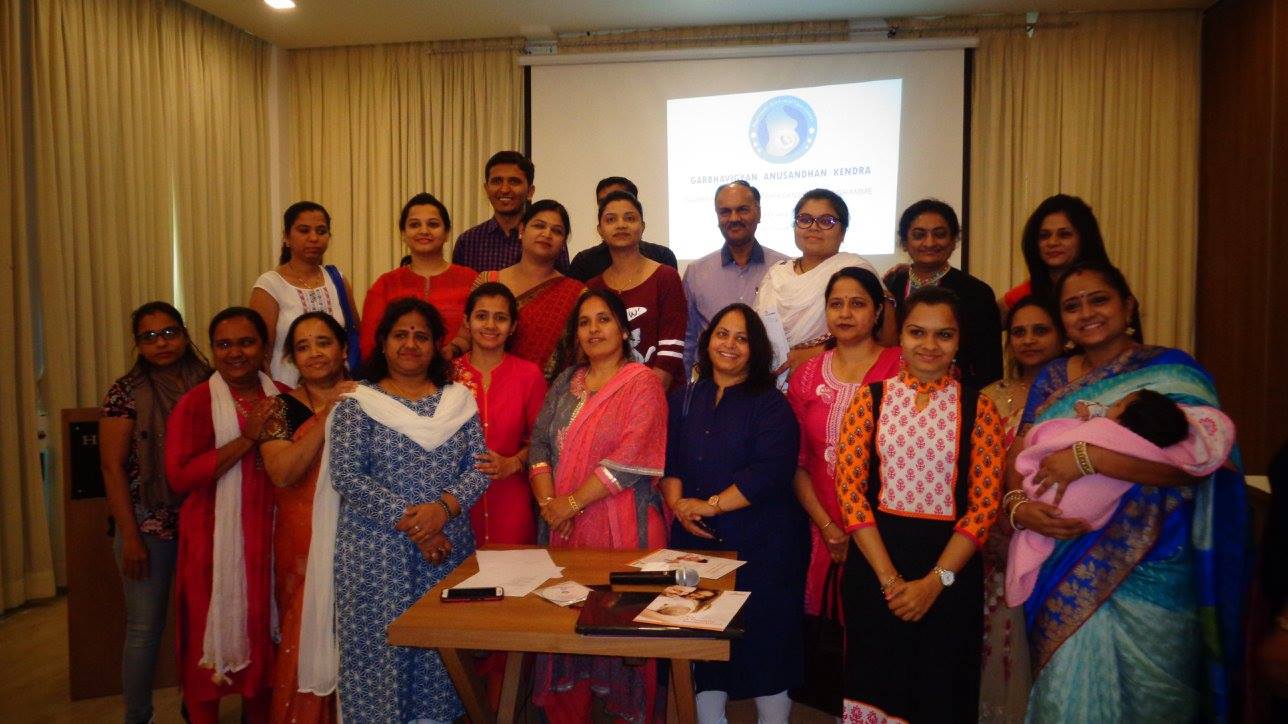 Courses & Faculties
We are providing Courses regarding garbh vigyan and We have highly qualified and experienced faculties available to teach you
Corporate Social Responsibility
We understands our social duties, We are more active for the benefits of the society and we perform our responsibility well
Research & Publication
Ayurveda the medical system and science of life that cherished India from time unknown is also no exception for this.
News & Media
Our organisation frequently being highlighted in various social media and print media platforms, You can found us on various platforms
Doctors Training Program Review
Garbhopnishad Foundation Training Program review by Dr. Shubhamangala Acharya
The faculty is excellent and it seems they have given us all the knowledge that they possess. It's like the process of Vaman where every thing has literally being brought out. Like a camel we have ingested all that had been given and slowly over a period of time we shall digest it slowly. They covered all aspects of Garbhsanskar and have also been guided as to how we can apply all that we have assimilated.
Garbhopnishad Foundation Training Program review by Dr. Shivangee Jain
The way the organisation is spreading the idea of a healthy progeny is commendable. We have studied whole we were doing our BAMS, but never thought of applying it in this manner. This is what we learnt here.
Garbhopnishad Foundation Training Program review by Dr. Jaishree Neeraj Arora
SOPs will be shared with us constantly and we will be able to integrate the age old traditions of ayurved with the modern techniques of Embryology
Garbhopnishad Foundation September 2021 Review
Reproduction is not something related to a couple alone. It is a part of the process of evolution whereby we are producing an ideal future generation!